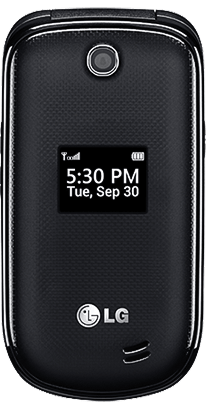 ---
LG Fluid II provides all the necessities - such as voice calling or the occasional text messaging - without excessive extras. Able to flip open for in-hand comfort or close shut for easy convenience, text & multimedia messaging, 1.3-MP Camera, Bluetooth connectivity, speakerphone, mobile web, 2.2 inch display, up to 5 hours talk time, and 128 MB internal memory.
Lightning-quick, Qualcomm Snapdragon 808 processor
Storage can be expanded with microSD cards (not included) up to 2TB
Capture key moments even in low lighting with a state-of-the-art 16MP (f/1.8) camera in the rear and 8MP up front.
*This phone has been tested and rated for use with hearing aids for some of the wireless technologies that it uses. However, there may be some newer wireless technologies used in this phone that have not been tested yet for use with hearing aids. It is important to try the different features of this phone thoroughly and in different locations, using your hearing aid or cochlear implant, to determine if you hear any interfering noise. Consult your service provider or the manufacturer of this phone for information on hearing aid compatibility. If you have questions about return or exchange policies, consult your service provider or phone retailer.
*Color and size subject to availability.