Samsung® Galaxy Note20 Ultra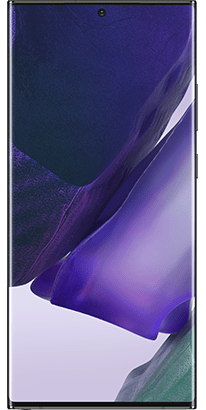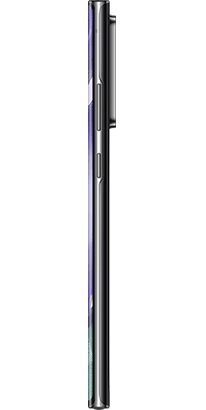 The power to work. The power to play. The Samsung Galaxy Note20 Ultra has a beautiful 6.9" WQHD+ curved display, pro-grade cameras with a 108MP main lens and optic 5X Space Zoom, 8K video capabilities, and a powerful battery. This isn't the time to slow down, this is the time to forge ahead and take the opportunities that come your way. You don't need a smartphone. You need a power phone. One as beautiful as it is intelligent with a pen that is mightier, a battery that doesn't leave you hanging and is as well-connected as you. The Galaxy Note20 Ultra takes power to the next level with cutting-edge technology, providing you next-gen connectivity.
*This phone has been tested and rated for use with hearing aids for some of the wireless technologies that it uses. However, there may be some newer wireless technologies used in this phone that have not been tested yet for use with hearing aids. It is important to try the different features of this phone thoroughly and in different locations, using your hearing aid or cochlear implant, to determine if you hear any interfering noise. For more detailed information, click here, consult your service provider or the manufacturer, or visit Gari.info.
If you have questions about return or exchange policies, consult your service provider or phone retailer. To learn more about wireless hearing aid compatibility rules and service providers' obligations, click here.
*Color and size subject to availability.