Annual Meeting
See you June 13th
At Union High School
BBQ: 4:30-6:30 PM
Business Meeting: 6:30 PM
STRATA Networks will hold its 66th Annual Meeting on Thursday, June 13, at Union High School. Members of the cooperative are invited to a complimentary dinner from 4:30-6:30 p.m., followed by a business meeting.
The Annual Meeting will give members the opportunity to participate in the governance of their local telecommunications cooperative; to elect Board representation from the Randlett, Tabiona, and Vernal districts; and to take part in any other business that may come before the meeting. Members will hear reports from Board President Kent Peatross, Secretary/Treasurer Ashley Shiner, and CEO/General Manager Bruce Todd on the progress of the past year as well as planning for the cooperative's future.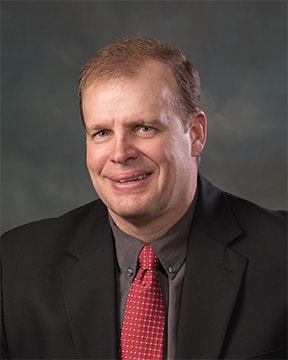 Kelly R. Dastrup
Vernal Exchange Candidate
I was raised on a cattle ranch in the Uintah Basin and have lived, worked, and played here for most of my life. I graduated from Union High School and attended UVCC, majoring in Business Management. While attending UVCC (now known as UVU), I met my wife Becky and we were married in 1991. We have three children and one grandchild. I have been employed at Deseret Power since 2003.
Having been raised in the Uintah Basin, I am familiar with STRATA from the days when it was named UBTA. Technology is forever evolving and changing. I have observed as STRATA has continually adapted to these changes, bringing new technology to its members. The employees of STRATA have been forward-thinking in providing members the most up-to-date and innovative services they can.
I have served on the STRATA Board of Directors for three plus years. I have learned much about STRATA and the challenges that the employees face in bringing the latest and greatest technology to the Basin. We, as a board, have striven to maintain a balance as we serve the best interests of the members as well as the employees of STRATA. As with any new position, when I first joined the Board of Directors, there was a learning curve. It took some time to transition from learning the ropes to becoming more of an asset to the board. During the three and a half years that I have served, I have gained the knowledge and experience to become an effective board member. It has been an honor serving on the board and would be a privilege to continue to do so.
---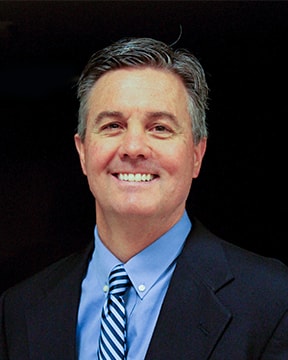 Joel Brown
Vernal Exchange Candidate
I am Joel Brown and I graduated with a Bachelor's Degree from Southern Utah University. I have been a resident of the Basin since 2008. I am married to Melissa Brown and we are the proud parents of 3 boys, Connor, Ethan and Aidan. I am the Executive Director of the Vernal Area Chamber of Commerce. Prior to the Chamber, I worked in the oil and gas industry. I enjoy fishing, camping and coaching baseball in my spare time.
I was able to take a tour of STRATA's Data Center in Vernal and was fascinated with the technology that STRATA has brought to the Basin. I am excited to associate with such a great company like STRATA Networks and work with the outstanding employees that STRATA Networks has. I am impressed with the facilities and services that STRATA Networks maintains and the way they conduct their business here in the Basin. I would like to be a part of what STRATA is doing here in the Basin and I feel like I could help further the mission of STRATA Networks - "We Connect Lives."
I am a firm believer in taking care of the employees. If you take care of the employees, the employees will in turn take care of the customers. I feel like the relationships and experiences that I have gained, I can make a difference for the employees and customers alike. I have worked closely with many committees and businesses throughout the Basin and I understand that successful companies are made by amazing employees and technology, and I feel I could help continue the tradition of STRATA Networks. It would be an honor to have the opportunity to serve on the STRATA Networks Board.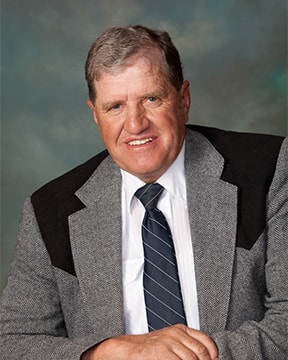 Max Fabrizio
Tabiona Exchange Incumbent
Running Unopposed
I have appreciated the opportunity of serving the members of STRATA Networks, and look forward to representing the Tabiona District for another three-year term on the STRATA Networks Board of Directors.
My wife, Valona, and I live in Hanna and are the parents of five children. We have 19 grandchildren and 9 great-grandchildren. Over the course of many years, I have successfully owned and operated my own business, Max's Meat.
During my tenure on the Board, I have seen STRATA take advantage of many exciting advancements in telecommunications, becoming a prominent leader in the industry for rural America. I have seen STRATA overcome challenges in years past, and know we are up to the regulatory challenges facing rural telecom companies today. I genuinely care for STRATA Networks and its members/customers and employees, and am honored to serve for another term on its Board of Directors.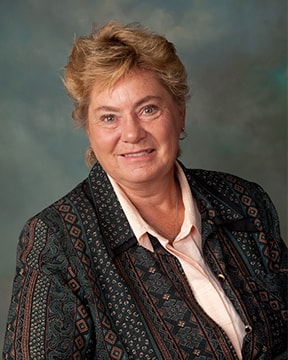 JoAnn Winn
Randlett Exchange Incumbent
Running Unopposed
JoAnn Winn lives in Randlett, Utah where she and her husband Richard have raised four children and two grandkids. They own and operate R&J Services where they repair industrial and farm equipment. They also farm and enjoy riding horses and ATVs with their grandkids.
JoAnn enjoyed being Fire Chief for 20 years and loved working with and training new recruits which taught her how important it is to listen to others needs. JoAnn is a people person and loves working with and helping others.
She has really enjoyed being a director for UBTA-UBET Communications, Inc. now STRATA Networks. One of the most important things she has learned is that the only evidence of life is change. As technology changes, we must be prepared to accept and adapt rapidly to these changes while securing quality and reliable service for our members. As a board member, JoAnn understands the importance of community involvement and being a local telecommunications company gives us an opportunity to know and serve our members and contribute to youth scholarships and activities. She looks forward to serving the members of STRATA Networks as Director for the Randlett District for another term.