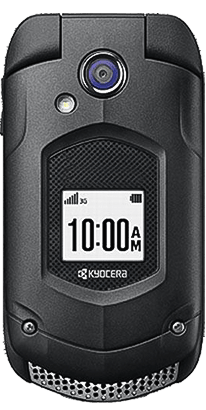 ---
Military Standard 810G rugged for dust, shock, vibration, temperature extremes, blowing rain, low pressure, solar radiation, salt fog, humidity, and immersion (3 ft, 30 min).
Encased in non-slip Dura-Grip material for sure hold and extra durability. 5MP camera with flash and video camcorder. Internet browser, browser-based email and location based services/GPS.
*This phone has been tested and rated for use with hearing aids for some of the wireless technologies that it uses. However, there may be some newer wireless technologies used in this phone that have not been tested yet for use with hearing aids. It is important to try the different features of this phone thoroughly and in different locations, using your hearing aid or cochlear implant, to determine if you hear any interfering noise. Consult your service provider or the manufacturer of this phone for information on hearing aid compatibility. If you have questions about return or exchange policies, consult your service provider or phone retailer.
*Color and size subject to availability.